More and more people are beginning to figure out that gravel biking is yet another way to get a lot of exercise. A bike capable of going on different terrains can make a big difference in what type of bike you ultimately purchases. Many end up realizing that the gravel bike fits exactly what they are looking for.
Before falling in love with a sport, it is important for people to know exactly what type of bike they are purchasing when they begin their shopping process.
Some people might need persuading as well to figure out what bike makes the most sense for them, and that is why we are here to do exactly that.
What is Gravel Biking?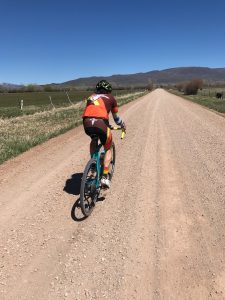 Gravel biking became a type of riding discipline when people started looking for a new way to cover long stretches with a bike specifically designed for handling different types of terrain.
Users were looking for a combination of a road, mountain, and cyclocross bicycle that would fit their needs. What originally began as modified bike options from old bikes quickly turned into a new type of bike put out by different manufacturers.
Once some of the top names in the industry started developing gravel-specific models, the sport really started to take off. A lot of gravel bike enthusiasts are located in the United States, but it has grown into a sport enjoyed by people all over the world.
A lot of people look at gravel bike riding as a sport that can be enjoyed by so many different types of people. Even those who have no cycling background whatsoever can get hooked on this exploration exercise that unlocks a new part of the world.
Everyone has their own reason for investing in a gravel bike, but these are some of the top reasons why people give it a try.
Versatility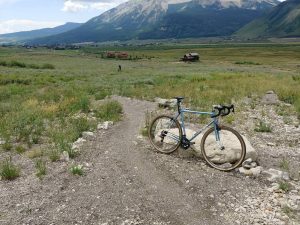 There is no better bike on the market today for people who just want one that will allow them to exercise in so many different ways.
A gravel bike is going to be good enough on flat ground to get good exercise without having to rely on a road bike. People going off the beaten path will have no problem using this for some light mountain bike riding.
It truly is the hybrid option that so many people are clamoring for, and that can get people invested in gravel bike riding in the end.
What does all this versatility mean for the average rider? It means that instead of feeling limited with one option, there is a true hybrid solution that goes beyond what typically falls in a hybrid bicycle category.
Those are more for riding on roads with a wider tire, and therefore, they go slower. They are also almost always significantly heavier.
Gravel bikes are strong enough to handle off-road biking and getting people exactly where they need to go. No matter where a person ends up landing on their journey, they will always feel like they are in control.
Clean, Safe Riding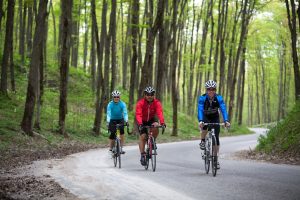 It might be common for people to think that gravel bikes might be a bit of a mess when going off-road. It is true that you can always find yourself in some tough situations and get a little bit muddy, but there are ways to stay pretty clean as well.
This is why some people have even leaned into using a gravel bike as a commuter because it is very easy to have mudguards and other setups to protect the rider.
Not only does this type of protection help with keeping people clean, but it is a safe ride overall. Safer riding is always something that the majority of people are looking for because they do not want to be put at risk at any point when they are going down the road. Better control of the bike goes a long way towards feeling safe.
It is important to stay clean and safe when going on long, multi-day tours, which a lot of people do when they are on a gravel bike.
Getting wet early on in the day is only going to make things worse and worse for people as they try to get to the next stop.
There are so many people out there who want to make sure that they are staying as clean as possible while still not making sacrifices as far as the route is concerned. Part of the appeal of a gravel bike is going everywhere, so take advantage.
Comfortable
Travel bikes are meant to be very comfortable, as they usually have suspension forks and a flexible chainstay that is meant to handle some bumpy terrain.
There is nothing worse than jumping on a bike and feeling extremely frustrated because there is just no level of comfort that allows people to enjoy the ride in general.
The truth of the matter is, most people are just going to be using the gravel bike to tour around and go at a decent pace. Very few are actually doing races, so comfortability is going to matter just as much at performance.
Being able to tailor the bike to a person's liking will always be beneficial. More expensive options will have a better frame, a carbon fork, better tires, and so much more to add to the comfort level.
Exploration Options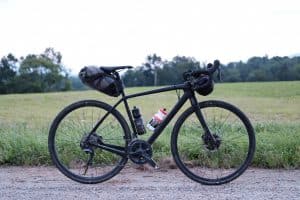 There are really no limitations whatsoever when it comes to expiration options with a gravel bike. There are people who can go just about anywhere they want without having to feel like they must cut the ride short.
Since the gravel bike is built to last for hours and hours in a single day, they are probably fine to ride on tours that can take quite a while as well.
It can get very frustrating to go too long on other types of bikes, simply because they can only excel on one type of surface. Having something very good on multiple surfaces will always be a benefit for those who are trying to see everything that is out there.
All Tires Welcome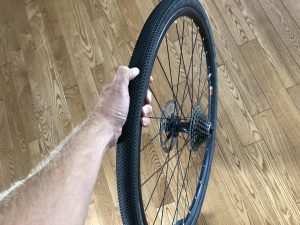 Tailoring a bike for just the right type of ride has already been discussed a bit. To go further, all types of tires are acceptable on most frames when trying to get the right fit.
That means you can go with a skinnier tire if they are mostly going to be on the road, and fatter tires if they need that extra grip on mountainous terrain.
Even though it does cost a little bit more money to invest in brand new tires, a lot of gravel bike riders love this amount of customization.
It simply is not possible with the vast majority of frames out there, which makes it a little bit unique. Most people are surprised with just how much of a different brand new tires can make for any type of individual out there.
The stock tires to come with a lot of gravel bikes are going to be just fine for most people, but those who really want to play around with customization will like to take things to another level.
10 Best Gravel Bike Tires For Gravel & Road
5 Best Gravel Bike Tires For Mud
5 Best Gravel Bike Tires For Sand
Commuting In a New Way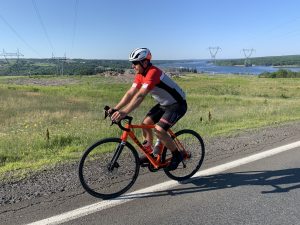 Commuter bikes already exist in a certain subcategory, but there are a lot of people who believe that gravel bikes are secretly the best option when it comes to traveling to and from work and school.
Commuters are always coming up against all types of different terrain to get to where they need to, and what better way to attack the route other than to use a gravel bike?
Those who have already figured out that gravel bikes can make a big difference are really gravitating towards this solution.
It always goes back to making many different types of changes as well if the bike does not exactly fit for a commuter.
Some of the main reasons why people love gravel bikes also apply to using them as a commuter. Manufacturers might not want to hear this, but gravel bikes are becoming less and less of a secret.
Easier Than Ever to Shop For A Gravel Bike
One of the biggest complaints gravel bike users had, in the beginning, was actually finding a dependable one from a trustworthy company.
That is no longer an excuse, as there are more companies out there than ever before producing high-quality options for people to rely on.
The gravel bike industry exploded, and so many people are falling in love with this new type of bike that they can ride just about anywhere.
It obviously took a lot of time to get to a certain level of popularity, but the time is now to start investing in a gravel bike and seeing all the benefits.
Innovation is definitely helping out a lot, as shoppers are able to find more specialty options in the gravel bike industry as well. This is only going to help consumers, especially those who are shopping online.
Why It's Worth Giving a Gravel Bike a Try
Once you hear what a gravel bike is, and they are able to see some of the stand-out features, it is pretty common for riders to be at least a little bit intrigued.
If possible, give a gravel bike a try in a bike shop first before starting to look online. Some of the best prices are going to be available online, but it is always important to at least have a taste of the geometry and everything else that goes with the bike by heading to a local shop.
It is common to feel a little bit skeptical about any new bike that might hit the market. Gravel bikes are no longer brand new, and companies are settling in as far as what they offer. That makes a big difference at the end of the day.